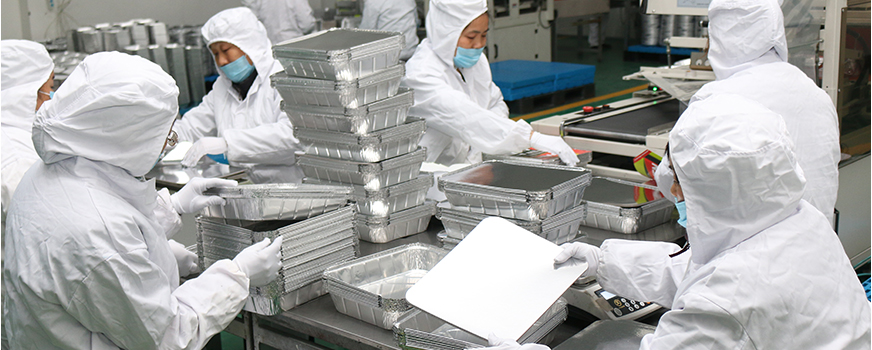 Yuyao Smallcap Household Products co., ltd
Was founded in 2004, we are one of the earliest manufacturers of aluminum foil food containers in China. The company carries out international ISO9001 management system and FSSC22000 food safety system, we controls the quality of products according to the food container standards, such as LFGB, FDA, CE, DGCCRF, ISO13302,GB/T.
R&D capabilities are the characteristics of our company, The company was formerly a professional mechanical manufacturing factory with a mold processing workshop and a team of professionals.
---
Efficient ERP management system and online trading management system
The company is committed to running an efficient ERP management system and online transaction management system ,
controlling the production cost of orders, and at the same time can achieve online spot trading of retail orders.
---
we export our products to all over the world. The company provides a full range of products for professional restaurant catering & food packaging dealers & group consumers;a lot of of our clients are the high reputation supplier for supermarkets .
If you are interested in our products, please feel free to contact us for more information.
We are looking forward to cooperating with you in the near future.